6 Top Big Data and Data Science Trends 2017
---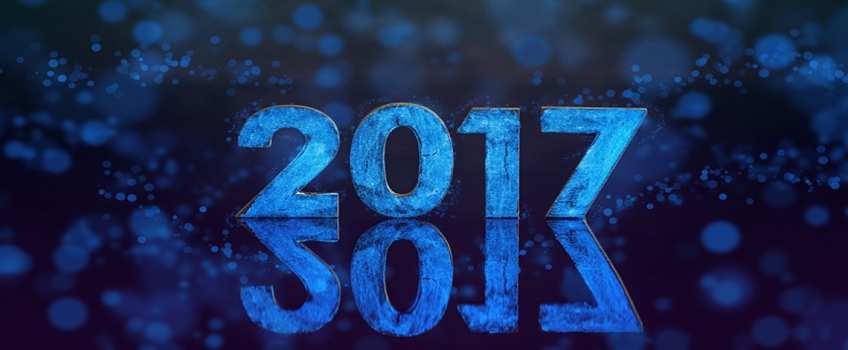 Recently we stepped in the 2017 year, and it's time to draw the conclusion about 2016. Our world is depending more and more on the data and information, businesses using data science and machine learning to handle an enormous amount of data. Such things as deep learning and artificial intelligence applications really took off, and we expect those and other important developments to continue. So, let's have a look at top big data and data science trends for the year 2017. 
1. More and more businesses move their prediction analytics needs to the cloud
Many companies are moving their data and applications to the cloud. This process is driven by increased collaboration and flexibility, as well as reducing the complexity of administration and configuration of computing resources.




And majority of the top cloud providers developed their own offering of Machine Learning services in a cloud. This step allows organizations to leverage machine learning technology, without massive investments and needs to employ large data science teams. So, now we are observing consumerization of predictive analytics technologies, which is supported by those cloud prediction services.
Here are main examples of such machine learning and AI as a service (MLaaS and AIaaS) providers:  
Those working with the data know very well that data is useless if it is not efficiently analyzed and turned into insights, which is, in fact, support decision-making process. In 2017, the increased usage of cloud ML services will be helping to improve and accelerate the transition from data to action for many companies for various industries. 
2. Greater number of organizations will be adopting Hadoop and Spark big data platforms.
In 2017 we will notice a steady growth of Big Data technologies like Hadoop and Spark. The main advantage of Hadoop in the ability to collect vast amounts of data, and then distribute these data to low-cost servers running in parallel.
To actually make Hadoop to work outside of the test environment, many enterprises are going to shift it to the cloud in 2017, and abstract the storage from the calculation.
And let's take a look at Apache Spark - it is one of the fastest growing big data platform which uses in-memory computation.
According to recent studies, the percent of users using Spark on the public cloud (61%) was higher than the percent using Hadoop YARN (36%) and this trend will continue in 2017. In addition, the 2017 Spark proclaims the development of the operating model - through the "in-memory analytics." This approach allows much faster computations, in some cases up to 100 times faster than original Hadoop Map Reduce framework. 
3. Need for stronger data security is rising
The increasing number of cyber attacks is the reason for rising attention to the question of data security, which became more relevant in the recent years. It is expected that security analytics costs will raise up. Thus, it is critical to keep up with new trends in the field of data security.
One of the recent trends in security is increased usage of machine learning algorithm, including deep learning for detection of anomalies and other fields of data science security in various business domains.
Another noticeable trend of security data science is the utilization of AI conversational interfaces (a.k.a. bots) for automation of assistance and security responses to emerging threats. Such bots have been already using in several platforms like Slack.
Nowadays one of the quickly developing areas is behavioral biometrics. It can be used standalone, but in combination with ML we should expect faster results that should reduce the costs and improve efficiency. It can be used to identify the persons on the other end and what they're trying to do as well as distinguish a user from the robot.
In the future, there may occur a lot of new types of attacks, and thus the requirements for cyber security are getting more complicated, and security specialists will need to adapt to the new threats.

Virtual Machines for data science
4. Deep Learning technology is becoming mainstream.
Deep learning gets a lot of attention in 2016, as many noticeable results were achieved by using it for many important applications, such as machine translation and other forms of language processing, Automatic Image Caption Generation, Object Classification and Detection in Images,  Facial Recognition and Automatic Game Playing.
In 2017 we expect AI will not stop in improvement and move more and more to the form of artificial general intelligence (AGI).  It is no wonder that for data scientists Deep Learning will be one of the most important approaches for solving machine learning problems.
Furthermore, deep learning is becoming widely available now, because of the increased computing power and accessibility of this technology through various open-source frameworks, such as TensorFlow and Deeplearning4j.
Top companies, such as Google, Facebook, Microsoft and Baidu are driving research further with their strong artificial intelligence R&D teams.
So we are going to see a lot of new deep learning applications that could significantly impact our lives like auto-correction of the photo and professional photo processing using ML methods. Among other, we can mention the rise of the new portable devices, which helps disabled people to see, hear, and otherwise, sense their environment by utilizing machine learning. 
5. The movement towards conversational interfaces and chatbots will accelerate
For a long time after the appearance of computers in our lives, we were forced to speak their language to communicate with them. And now, thanks to the latest discoveries and technology development, we can teach computers how to communicate in our language. Conversational systems have moved from a model in which the user is adapted to computers to such model where the computer "listens" and adjusts to the user's desired result.
It appears that new possibilities in the conversational interfaces (CI) and chatbots will require a lot of new skills from developers. First of all, it will be a huge challenge for UX designers, as it is very different from current user interfaces. In this year many programmers and designers will aim to improve their skills in design and development of chatbots.
Chatbots themselves are going to be a big trend for 2017, and we are expecting to see more new creative solutions bringing chatbots to the next level. For now, chatbot technology has already been integrated into many consumer apps. The next step is to see it is moving into other industries like retail banking, e-commerce, enterprise solutions, or even marketing campaigns.
So why are the bots getting popular in recent time? Despite the fact that the bots have been existing for a long time, only now the AI development has reached a level where it became possible to create some advanced products, many of which utilize machine learning. Some of the prominent examples of conversational AI we can see in such products as Google Assistant and Siri for iOS, which have become an almost indispensable product for users of smartphones and has already gone far beyond just a fun application or quirks users. 
6. 2017 is the Year of Self-Driving Cars
Finally, in 2017, one of the trends and incredibly popular areas are self-driving cars and autonomous technology. This trend is already under development for several years, but now is the time when technology advance is almost ready to hit the market. More and more car manufacturers are moving towards automating up the driving and run their hands-free models. And this year may be a big milestone for that area.
A lot of giants in the auto market have already presented their projects. Among them are BMW, Volvo, General Motors, Nissan and of course Tesla and Google. Companies and the greatest minds of our time believe that production of such cars will reduce the number of road accidents. On the other hand, we should not forget how many jobs would be lost during the development of this technology. For example in the USA, the driver's profession is the most popular in the half of the states. This topic has been the subject of hot debate, but mostly among sociologists and economists and Silicon Valley gurus.
Electro car is not something new or surprising nowadays, and they gradually come into our lives more and more with the development of technologies and the reduction of their prices. Time is coming for a rise of self-driving technology. However, there are still many open questions regarding safety and proper legislation in this area. 
Conclusions
The 2017 year is going to be very exciting and full of new discoveries and improvements in artificial intelligence field. This year is going to be "The Year of Intelligence" as we see that AI and machine learning applications are going mainstream and contributes to every part of organization and business areas and becoming one of the key competitive advantages for companies which integrate machine learning into its operations.
We hope you've enjoyed reading this post about new developments and trends in Data Science field for year 2017. We are not pretending this to be an ultimate list, as so many things are evolving quickly in technology realm, so we encourage you to share your vision about main trends for data and data science field in the comments section below.